As 2020 draws to a close, there will be relief, reflection and perhaps even some optimism for the year ahead. Canadian Security reported heavily on the effects on the pandemic, how security professionals responded, and the lessons learned along the way. Many of the most-read stories focused on those topics, but certainly not all of them. The 10 stories featured here are among the most popular, measured by the number of readers who accessed them.
Top 10 Under 40: Young leaders shaping security
The second annual Top 10 Under 40 Security Professionals list returned in 2020, and proved to be popular reading material for the Canadian Security audience. Winners were first announced in April, featuring young professionals from across Canada in a variety of disciplines from government to guarding.
Protecting security guards in hospitals during COVID-19
Workers on the front lines faced new risks when the pandemic got rolling, resulting in new protocols for interacting with the public. This article explored some of the precautions and recommendations guard companies began to implement, especially in health care.
Toronto company adapts AI software for fight against COVID-19 spread
The security industry quickly pivoted to meet new demands created by COVID-19. Toronto-based Patriot One adapted its AI-based software to be a virus detection tool and worked with health-care providers to identify the risk of COVID infections earlier.
Q&A: John Altilia, manager of team security, Toronto Raptors
Raptors fans were still basking in the glow of an NBA victory when Canadian Security interviewed the team's head of security. Altilia shared what it was like to participate in the thrilling run-up to a championship win.
Ontario security guard killed
A 63-year-old security guard was assaulted in January at a train station in Guelph, Ont. He died after being taken to hospital.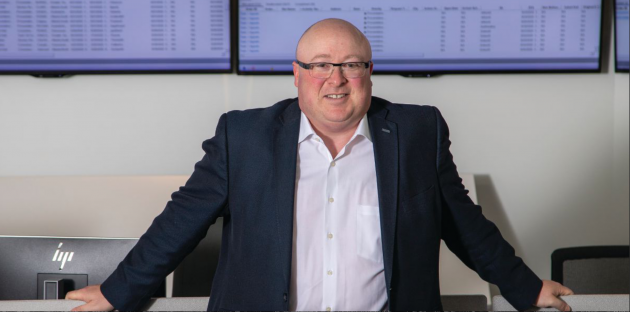 Security Director of the Year 2020: Harold Wax
Harold Wax, senior director and chief security officer, BGIS, was selected by Canadian Security's advisory board as Security Director of the Year, based on his leadership of the company's pandemic planning and response.
Christina Duffey takes on EVP role at Paladin
Industry icon and former president of ASIS International Christina Duffey accepts a senior position within the Paladin Security organization. Her previous roles include vice-president of Paragon Security in Toronto, president of Anderson Security in Phoenix, Ariz., and senior vice-president at SOS Security.
Quebec and Ontario put security on essential services list
When the COVID-19 pandemic was declared in March, one of the initial questions for the Canadian security industry was, how would it be viewed by government? Perhaps unsurprisingly, security operations were deemed essential and could continue operations with the adequate precautions.
Cyber attacks have increased in past 12 months for 99 per cent of Canadian organizations: survey
One of the major discussion points during this COVID year has been the toll taken on cybersecurity. This report, issued by VMWare, spotlights some of the major concerns that were already becoming entrenched for Canadian businesses.
On the Clock: Danielle Weddepohl, Sheridan College
Canadian Security launched a new video series this year — quick interviews with busy security professionals. The series kicked off with Danielle Weddepohl, director, campus safety and security operations, Sheridan College.
---
Print this page