Christina Duffey takes on EVP role at Paladin
By Canadian Security Staff
Features
ashley cooper
ASIS International
christina duffey
paladin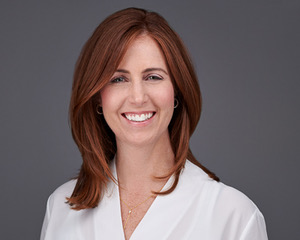 Christina Duffey was recently appointed as executive vice-president for PalAmerican Security and Paladin Security Group.
"I'm excited to be a part of a team where I can share my experiences to support the functional areas of the company, and at the same time help to connect industry-leading knowledge and resources to our leaders at PSG and PalAmerican," said Duffey in a company statement.
Duffey has been a part of the security industry since 1990 — her initial role was as a security officer. Since then, she has held numerous leadership roles in her career, including vice-president of Paragon Security in Toronto, president of Anderson Security in Phoenix, Ariz., senior vice-president at SOS Security, and president of ASIS International.
"As I think back to all the things that I have accomplished throughout my career, the relationships that I have formed from co-workers, clients, and industry colleagues is what I most cherish. What I have learned is that there are a lot of successes along the way, as well as some disappointments, but all of them are opportunities to show your integrity and character," added Duffey.
In her role at Paladin, Duffey will be responsible for supporting all aspects of the Paladin Security Group and PalAmerican, including strategic direction; maximising operational performance; enhancing client relations and support; and improving team engagement.
"Chris is extremely talented, a great leader, and a marvelous addition to our team and our culture. Her personal values align so well with our vision statement to make the world a safer and friendlier place. We are absolutely delighted to welcome her to the PalAmerican/Paladin Family," said Ashley Cooper, CEO of Paladin Security Group of Companies.
Duffey holds a Bachelor of Science in Commerce from DePaul University. Her industry knowledge includes security operations, emergency management, security audits, risk assessment, crisis management, private investigations, security training, surveillance, executive protection, and asset protection.
From the archives:
Duffey takes the helm as ASIS president
---
Print this page