Thales completes acquisition of Gemalto, expands Canadian footprint
Will Mazgay
News
Industry News
After 15 months, French multinational Thales Group has completed its acquisition of Dutch Gemalto for $7.3 billion, to create a digital security juggernaut.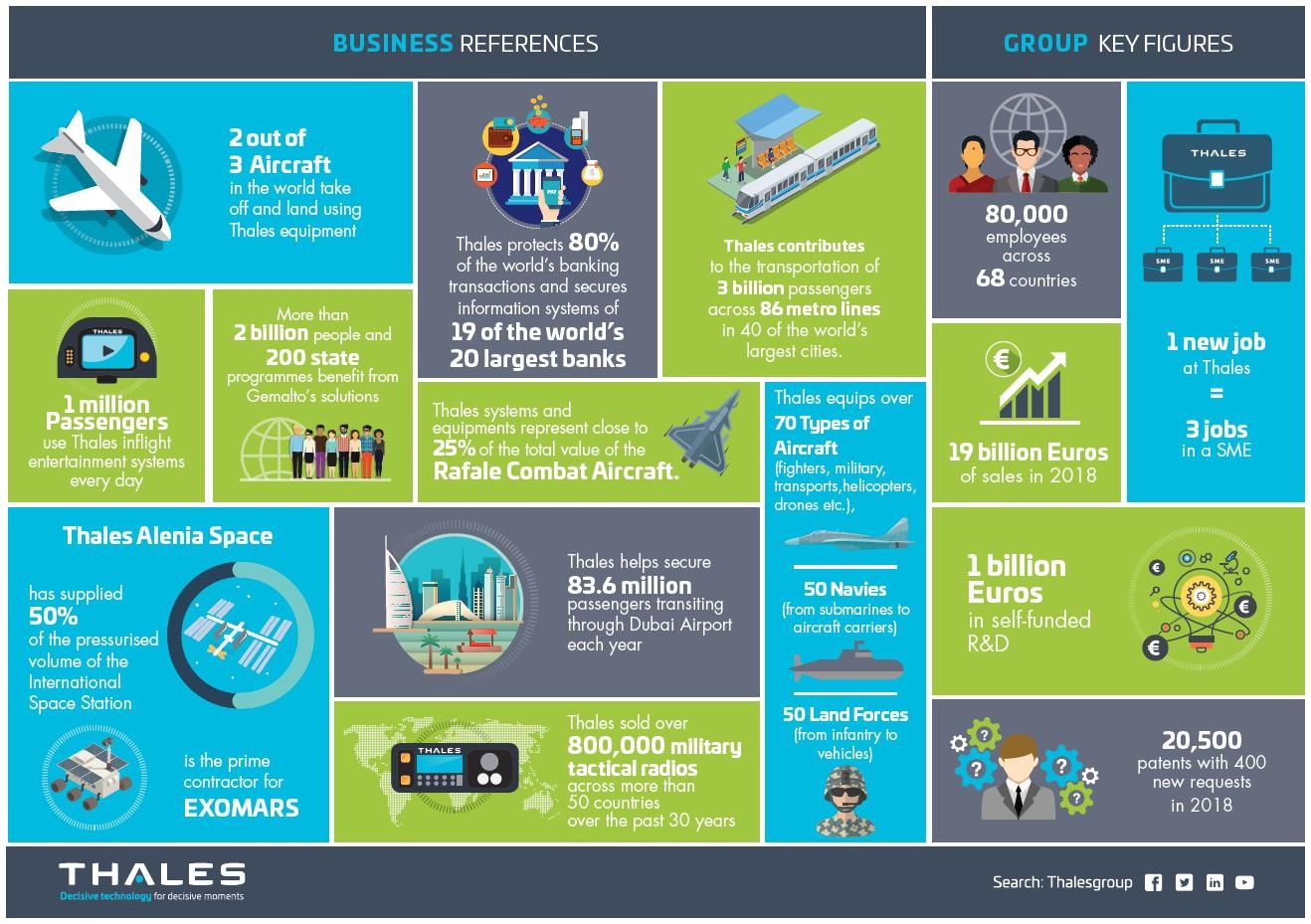 In Canada, Thales will add more than 400 employees to its team, totalling more than 2000 country-wide.
Cara Salci, national director, public affairs and communications at Thales Canada, said in a phone interview that the additions are primarily concentrated in Burlington Ont. and Ottawa.
Thales Canada says the acquisition is a prime example of the parent company's continued commitment to Canada.
In October 2017, Thales announced a $50 million AI research lab in Montreal. Salci says the lab is fully operational with close to 50 experts working in the space, and is also home to one of the company's three digital factories, the others located in Singapore and Paris.
Salci said, "From a Canadian perspective, Thales Canada really is making its contribution to the group's digital transformation objectives but also working to support different customers and business opportunities in developing critical AI capabilities where decision making is key." 

Globally, the firm will expand its operations in Latin America (2,500 employees, up from 600), triple its presence in Northern Asia (1,980, from 700), Southeast Asia (2,500, from 800) and India (1,150, from 400), and North America (6,660 employees, up from 4,600). The acquisition increases Thales' revenues to $29 billion, with 80,000 employees in 68 countries.
Thales says that with Gemalto, it will cover the entire critical decision chain, with capabilities spanning software development, data processing, real-time decision support, connectivity and end-to-end network management.
The company has $1.5 billion a year devoted to self-funded R&D, including $40 million in Canada—"With the acquisition, we expect that figure will grow," said Salci. The research is focused on artificial intelligence, big data, cybersecurity and connectivity/IoT, and Thales says it plans to tackle challenges like unmanned air traffic management, data and network cybersecurity, airport security, and financial transaction security.
Gemalto will form one of Thales' seven global divisions, called Digital Identity and Security.
"The digital identity and security capabilities that Gemalto is bringing to Thales will really help us leverage our past acquisitions and the work that we're doing out of Montreal in AI," said Salci. She also noted, "Our work in Canada involves a lot of systems integration and software engineering and Gemalto brings to the table capabilities like biometrics and authentication. So there's a lot of complimentary opportunities that we see across the landscape to leverage Thales' experience on the engineering side with Gemalto's experience in digital identity and security."
Philippe Vallée, CEO of Gemalto, spoke about the acquisition in a teleconference, "At the end of the day, if you need to capture the two essential elements that we are bringing to Thales, we know how to authenticate people and things, and second, and we know how to protect data."
Vallée highlighted Gemalto's expertise in authenticating users of online accounts, working through the three stages of this process: identifying a new user; tracking that user's online activity; and lastly; when they want to leave a service, ensuring that they are forgotten and their data is wiped out.
Philippe Keryer, executive vice-president, strategy, research and technology at Thales, also mentioned during the same teleconference Gemalto's work with a technology called silent authentication, which tracks the way a user types on their keyboard and uses their mouse and compares against past behaviour to authenticate them. He says this solution can be a huge boon to Thales' work in AI.
Keryer said that both companies will benefit mutually from the transaction, as the new business group it creates will "be at the heart of digital transformation of many markets, markets from the connected car to telecom operators."
---
Print this page