Deadline to nominate Security Director of the Year is fast approaching!
By Canadian Security
News
Industry News
Don't miss out! The deadline to nominate a security professional for Canadian Security magazine's annual award is July 27, 2018.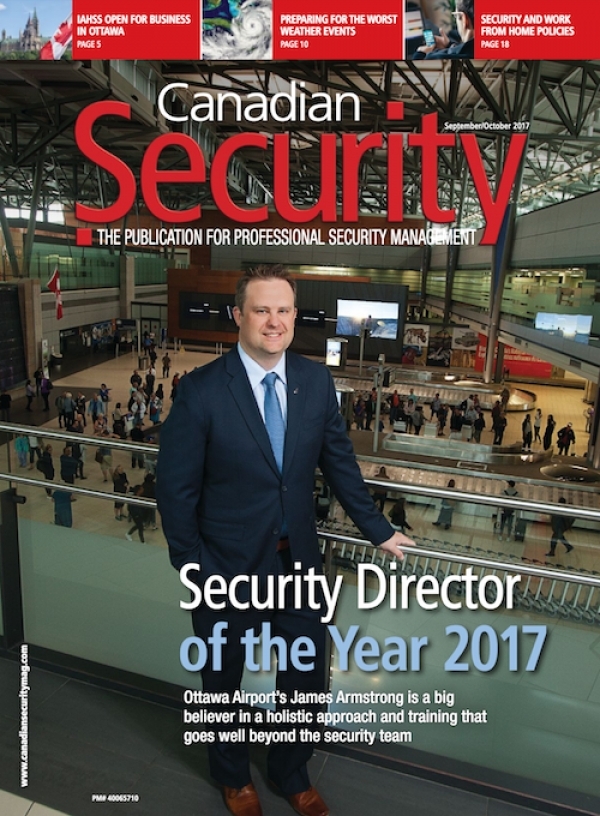 This recognition program, sponsored by Anixter Canada, has run continuously since 2006. The award recipient will be selected by Canadian Security magazine's Editorial Advisory Board who will assess candidates based on a number of criteria including leadership, project management and mentoring.
If you know of a candidate who is making a difference in their organization, community and amongst their peers, please let us know. The winner will be recognized in Canadian Security magazine and at an awards presentation held in Toronto in October.
Over the years, Canadian Security has recognized security leaders who are employed in various sectors including banking, retail, health care and government. Last year's winner was James Armstrong, vice-president, security, Ottawa International Airport. Armstrong has led a number of major security initiatives for the airport including comprehensive emergency management exercises, an insider threat program, and extensive Canada 150 preparations. For more on Armstrong's security programs, read the cover story here.
To fill out the nomination form, click here.
To review past winners, click here.
---
Print this page