Module electrical control system
By Canadian Security
Products
CCTV
Winsted Corporation, supplier of control room console solutions, has announced the availability of the company's new Dyna-Linq Modular Electrical System.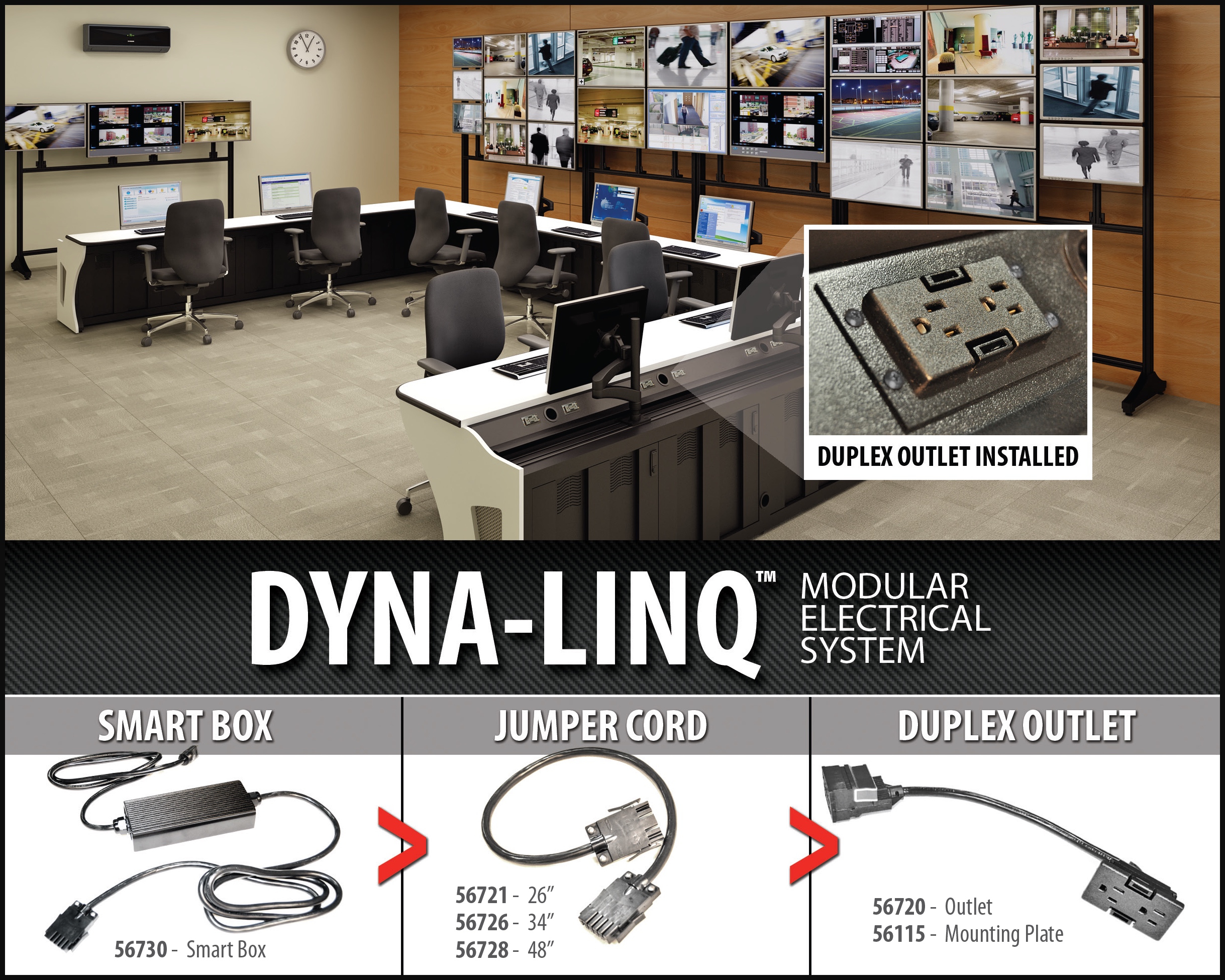 Specifically designed for Winsted's Sight-Line and Insight console systems, Dyna-Linq is a flexible electrical system that provides simple plug-and-play operations. The system is approved by UL Standard 962 and provides a modular, expandable and reconfigurable electrical system that can simply be plugged into a standard electrical outlet. The system does not require an electrician to install.

Dyna-Linq Modular Electrical System features and components:
– Duplex outlets and mounting Plates for easy configuration
– Smart Box that can power up to eight duplex outlets
– Jumper cords provide connectivity to various areas of the console and are available in 26", 34" and 48" lengths

Easy installation in just four simple steps for each Smart Box:
– Mount the duplex outlets in the desired locations on the console.
– Connect the jumper Cords to the duplex outlets and link together.
– Connect the Smart Box anywhere in the run of outlets.
– Plug the Smart Box into any standard wall outlet.

For customers who purchase a Dyna-Linq system with a console, Winsted will install the system for free prior to shipping.
---
Print this page