G4S Canada adds GM in Quebec
By Canadian Security
News
Retail
G4S
g4s canada
G4S Canada has announced that Kyle Wightman has been appointed the new General Manager, Quebec Region.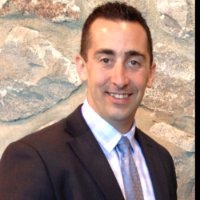 Kyle has many years of security experience in roles of increasing responsibility at several private and public sector organizations. The Quebec Region of G4S employs over 500 people, and major customers include Banque Nationale, GlaxoSmithKline, and Autodesk. Quebec is one of the largest markets in Canada for G4S. There is great potential for growth in the province and we know that Kyle will be instrumental in that growth.
In his new role, Kyle is fully accountable for the safety and well-being of all his employees as well as implementing and managing Health & Safety programs, including training, oversight and reporting. He is also responsible for financial management of the branch, and creating and implementing action plans to achieve branch financial goals. He holds full responsibility for all operations matters, such as meeting budgeted targets, business administration, industrial and labour relations, training, and customer service.
Prior to joining G4S, Kyle was the Chief of Security Operations at the Agence Metropolitaine de Transport (AMT) in Montreal. In this role, he managed a security force of over 170 officers to ensure public safety and assets protection for the fifth largest public transit network in North America. He worked closely with federal, provincial and municipal law enforcement agencies, and developed a Corporate Security training program in partnership with L'École nationale de police du Québec. Kyle also conducted regular security audits to identify potential problems related to physical security, staff safety and asset protection.
Kyle is working towards a certificate in Management from HEC Montreal and his Certified Protection Professional (CPP) designation through ASIS. Kyle is also the Vice-Chair on the Board of Directors of the 196 Montreal Chapter of ASIS.
---
Print this page