Canadian Security announces 2021 Lifetime Achievement Award winner
By Canadian Security Staff
Features
canada post
canadian security honours
humber college
lifetime achievement award
loss prevention
protection
retail council of canada
rita estwick
Security and Investigations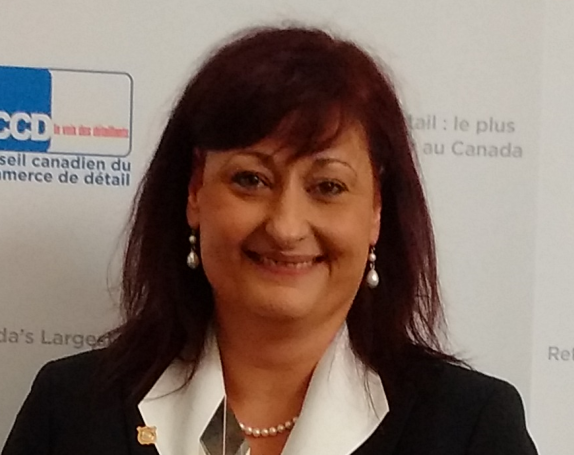 Canadian Security is pleased to announce Rita Estwick is the recipient of the 2021 Lifetime Achievement Award.
Over her 25-year career at Canada Post, Estwick has held a number of positions within the organization's security and investigative services division. She is currently director of the Security Fusion Centre at Canada Post, where she develops new capabilities to respond to emerging threats in order to strengthen Canada Post's culture of trust within the organization and with its customers.
Throughout her career, Estwick has supported and contributed to the development of the security industry through her participation in professional associations, education institutions and industry events. Estwick is currently a member of Humber College's Program Advisory Committee for the Protection, Security and Investigations program as well as an active member of the Retail Council of Canada's Loss Prevention Advisory Committee.
Estwick's expertise and commitment to the industry has been recognized numerous times. In 2015, she was the inaugural recipient of the Loss Prevention Lifetime Achievement Award from the Retail Council of Canada.
Estwick will receive her Canadian Security Lifetime Achievement Award at the Canadian Security Honours virtual event, which will take place Oct. 7 at 1PM EST. You can read more about Estwick in the fall issue of Canadian Security, available in October.
About Canadian Security Honours:
Canadian Security first launched its awards program honouring lifetime achievers, community leaders and emerging professionals in 2018 to help celebrate the magazine's 40th anniversary. The program, known today as Canadian Security Honours, is now an ongoing recognition program under the Canadian Security umbrella. Canadian Security will host a virtual awards program on Oct. 7 to acknowledge this year's winners as well as the 2021 Security Director of the Year, our longest-running award program (15 years and counting) which recognizes senior security leaders across Canada. For more information on how you can attend CS Honours on Oct. 7, please visit www.canadiansecuritymag.com/virtual-events.
---
Print this page