When work goes home
By Michael Murphy
News
Industry News
The traditional work day used to follow a three-part routine: commute to work, work in the physical office, commute home.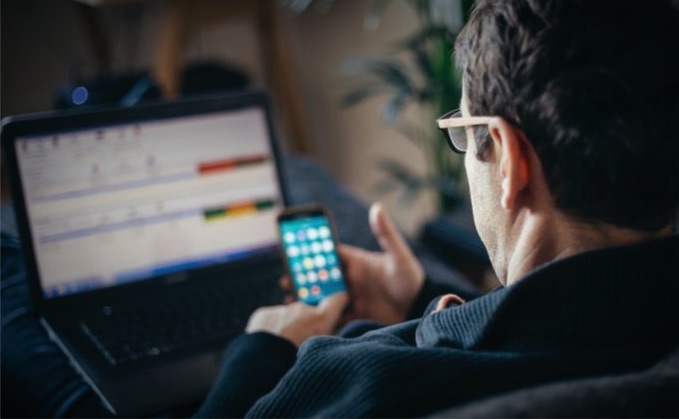 Now, with less structure and more tools at their disposal, employees find themselves working in new and more innovative ways. The digital workplace has become a revolution and companies need to adapt to thrive. This means investing in the right technology, establishing the right policies and security plans and overhauling the business culture. Mobile technology, when implemented correctly, enables employees to access corporate data remotely, securely and accessibly, so they can work on their own time, in a convenient location, on their preferred device.
And, with employers realizing the benefits of mobile work, such as increased productivity, reduced stress and lower costs, flexibility and accommodation are on their way to becoming a staple — and soon an expectation — of the modern workplace.
Oxford Economics recently worked with Citrix on a global study to evaluate how mobile technology is changing approaches to work, and how business leaders are integrating mobile technology and digital work into their strategies.
Globally, almost one quarter of executives surveyed responded that at least 20 per cent of the workforce is remote most of the time, and another 70 per cent said a similar number of employees are remote at least some of the time. Importantly, 48 per cent of executives say they will let workers set their own hours as long as the job gets done.
The study also found that Canadian companies in particular are leaders in the transition to digital work. Seventy-five per cent of Canadian organizations surveyed make data securely available to all users, compared to 59 per cent globally, and 77 per cent provide training to all employees for tools, software and services. And, it's expected that more progress will be made over the next three years.
At the same time, a mere 20 per cent of Canadian companies have a cohesive and integrated mobile strategy in place today.
While digital workplaces improve employee productivity and performance, research shows that many companies have not invested enough in technology, digital policies and procedures or their business culture to be effective digital workplace leaders.
So, what would an effective digital strategy look like? When it comes to implementing a digital work strategy, security needs to be very high up, if not at the top of, the corporate priority list. As with all technological advancements, new innovations breed new threats, and corporations must evaluate their approach to security and continue to evolve their strategies to prevent a potential breach.
Specifically, with cyber threats a reality of the digital landscape, the time to make security a priority is now.
First, companies must understand that security should not be perceived as an inconvenience or an expense. In fact, it can be a driver of business value and a company's biggest selling point.
Adjusting company culture, policies and work procedures to meet the security demands of the new digital workforce requires intertwining security into all aspects of the company's fabric and all end points — regardless of whether an employee is present in the office, or a thousand miles way. Ultimately, this will ensure security holds a meaningful spot in the corporate culture.
Second, a fulsome digital security strategy must be both proactive and comprehensive, and requires collaboration from IT, the HR department and C-suite executives.
A comprehensive approach to security requires a communication plan to make sure all employees are updated on security protocols and that security training is available regarding the sensitivity of corporate intellectual property. It means updating policies and procedures to secure mobile technology, an overall risk strategy to account for mobile workers and virtual workspaces and a process for effectively managing the use and security of employee-owned devices.
The human factor plays a significant role in protecting company data, through threats such as social engineering, phishing and spear-phishing, so leaders must make security a commitment that all employees are responsible for upholding. By enforcing security best practices in a top-down manner, with C-suite executives leading the charge, employees will recognize the importance of protecting corporate data.
Finally, companies must ensure they are minimizing the opportunity for a breach in the first place. For example, through desktop virtualization, employees — remote or on-site — can access their work desktop through a centralized, secure data centre. With virtualization, IT can isolate threats, and speedily repair a system hit by malware without losing important data. These virtualized workspaces can be quickly patched and don't run the risk of being infected from a virus on employee-owned hardware.
This holistic approach allows companies to take on growing cybersecurity threats, while also ensuring they are prepared for future challenges.
With an increasingly nimble workforce, encouraged by new apps and devices entering the market at an increasingly rapid rate, companies must make security a top priority to reap the full benefits of what the digital workplace has to offer.
Michael Murphy is vice-president and country manager of Citrix Canada.
---
Print this page