Bronze

---
GardaWorld | Secure Every Day
Secure Every Day
At GardaWorld, we're a team unlike any other here to help you focus on the bigger picture. Our team of dedicated security professionals is united in their desire to protect what matters to you. Every day. We provide services in the following areas:

Security and Guarding
GardaWorld security guards are selected through a strict hiring process that includes extensive background checks, as well as rigorous training by certified instructors. They help maintain a safe environment and reassure both your employees and the public. Our security solutions can integrate static, mobile and technological elements.
Mobile patrol units are an important part of a successful security system. Not only does their presence serve as a deterrent, but the patrollers' rapid response times ensure better protection of your facilities and assets against criminal acts.
GardaWorld also provides specialized and best-in-class concierge and security services for condominiums, multi-dwelling complexes and apartment buildings.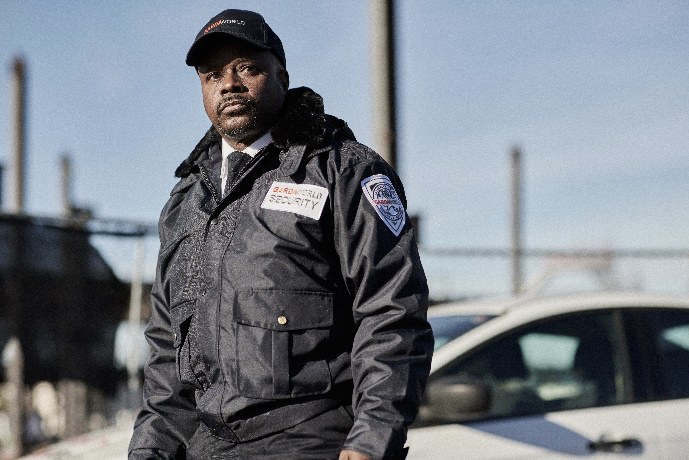 Planning and Consulting
Understanding security issues requires special expertise. That's why GardaWorld provides consulting services for investigations, shadowing, security audits, conflict resolution and workplace harassment cases.
Our consulting and investigation experts offer a wide range of reliable and professional solutions. We help government and public services, insurers, lawyers, companies, financial institutions, and many others make informed decisions in difficult or contentious situations.
When it comes to your business, protecting your inventory from loss is essential. GardaWorld's experts are at your service, specifically trained to prevent theft and fraud, detect suspicious behavior and protect your employees and customers while limiting the associated financial impacts.

Technology and Equipment
We offer a broad range of security products and alarm monitoring services to help improve your overall security. GardaWorld offers a wide range of intelligent electronic security solutions backed by our 24/7 professional monitoring centre. We also have a partner program for alarm monitoring businesses looking to elevate their security program with our hybrid dealer program, thirdparty monitoring or client acquisition programs.
GardaWorld secures people and assets in 140+ cities across Canada protecting 5,000+ clients in 11 different sectors. Combining sophisticated technology with experienced personnel, we maintain safe environments for our clients. GardaWorld is uniquely positioned, both geographically and strategically, to provide best-in-class end-to-end security services to its local clients.
Our services are global, integrated, and ready to deliver peace of mind. We have the knowledge, experience, and training to plan, prepare, monitor, and protect what matters most. By bringing reliability, consistency, and transparency to your security operations, we partner with you to deliver trustworthy solutions on your terms and on your turf.
Learn more at garda.com.