Top 10 Under 40: Jeff Peng, Vice-president, innovation & transformation, Paladin Group of Companies
By Canadian Security Staff
News
top 10 under 40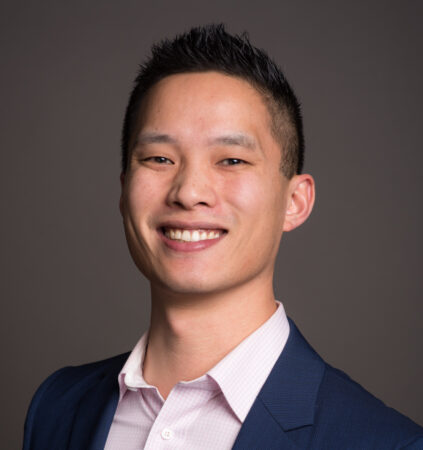 What do you enjoy most about your security role?
My role gives me a lot of opportunity to follow my innate curiosity and desire to challenge the status quo. This makes every day exciting for me. I get to explore a wide variety of business and industry problems of various scales, which challenges me in a way that I really enjoy. While this can be difficult at times, I find it extremely rewarding and consistently worthwhile.
How has the industry changed since you became a security professional and what further changes would you like to see?
It's been very encouraging to see the industry evolve in the last 14 years since I joined Paladin. Some examples include more training and accreditations to professionalize the industry, a greater emphasis on Diversity, Equity and Inclusion; increased transparency and accountability to improve practices; and, of course, advancements in technology to create more effective, integrated security programs. For further changes, something that is always in the front of my mind is to continually find ways to make the work of our front-line team members safer, less stressful and more rewarding.
Outside of professional training, what has helped you the most in terms of skills development?
One aspect that has been invaluable for me in my journey is the mentorship opportunities that I've been given. I've been fortunate to have met and connected with some remarkable people within the industry, and I am extremely grateful that all of them were willing to share guidance and feedback to help me with my continued development. Something that I feel is special about Paladin and much of the industry is that there is a high level of respect and appreciation that exists between all levels of security professionals, which creates a strong sense of community and an environment where people are motivated to contribute.
How can the security industry encourage more participation and market itself as a viable and thriving career?
I think it starts with satisfying people's basic physiological and safety needs. Two components of this are in creating safer work environments and the continued advocation for front-line team members to earn a fair living wage. Once achieved, organizations will have a better opportunity to attract, retain and develop quality talent through such initiatives as enhanced education, training, and embracing Diversity, Equity and Inclusion. Another element is if we can continue to explore new opportunities through process improvement and leveraging technology to reduce the amount of mundane activities that a security officer must perform, such as equipment audits and basic anomaly detection. While the above is not inclusive, it represents some areas I feel are productive to improving the value proposition and allowing prospective entrants to envision themselves thriving in a career in security.
---
Print this page