Security: Are We Professionals?
By Mark LaLonde
Features
Opinion
ckr global
I sometimes find myself wondering if this industry I find myself in is in fact a 'profession' populated by 'professionals', or if we're still not quite there yet.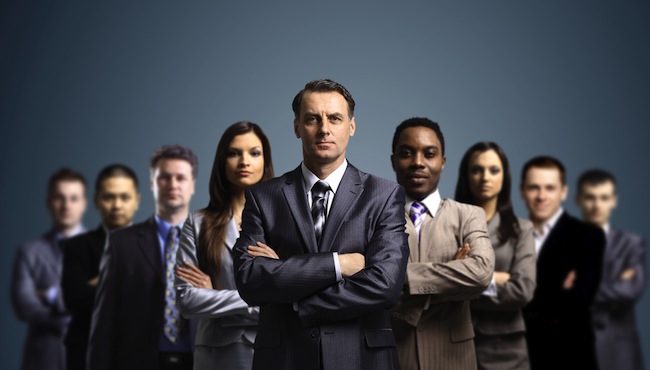 I've had the great fortune to travel and work with people at all levels of the industry in many parts of the world – developed and developing. Some have impressed me with their knowledge, skills and depth of expertise. Some have not. Of course, that varied experience is not unique to our industry.
Many would agree that a professional is defined as somebody with unique knowledge, education and training that is in part gained through years of rigorous study. Through a professional self-regulating body the professional ascribes to a strict code of conduct that includes ethical and moral obligations. They are a step above skilled trades and crafts. So, are we professionals? If not, why, and how do we get there? Do we want to get there?
It's such a diverse industry with many specialities, sub-sets and representative associations. Uniformed security, security consulting, security systems, investigations, are just a few broad segments of the larger industry. Is it the individual, the position, the organization or the larger industry that we ascribe the noun "professional" to?
Perhaps one way to look at it is in tiers: professionals, master craftsmen and frontline workers? This system would suggest a path upwards that while not always clear, is available in some way, shape or form.
In Canada, there is no self-regulating body that sets and enforces standards for entry in to the security industry. It's too broad an industry, and some would argue still too immature for that. Instead, some of our service lines are regulated by provincial bodies, with varying standards and levels of enforcement across the country. This means, for example, that somebody who has passed the basic level guard course, commonly set at 40 classroom hours with a true/false multiple choice exam, is now qualified by government standards to provide security at a construction site overnight, a busy hospital, bank, shopping mall and a critical infrastructure site. Is that a professional approach?
In other countries, such as the United Arab Emirates, guards must successfully complete specialist courses, in addition to the 'basic' course, before they then work at anything other than the most general post.
In Canada, a guard is permitted to work as a bodyguard with only the most basic licence and training. Yet in the United Kingdom the same worker would have to complete 150 hours of regulated training and prove mastery of a number of core competencies before they can be licensed as Close Protection Operatives.
In Spain, the government regulates 180 hours pre-employment training for all security guards. Belgium not only requires 130 hours pre-employment training for guards, but also 40 hours compulsory training for managers and a further 106 for top managers.
Certainly, the duration or complexity of training alone does not define a professional. Yet it does help set a standard that can set the bar above that of mere temporary employment. It can be one differentiator that helps move us towards professional status. It also models an attitude of pride and excellence in the members of this cadre. There are others points that can set us apart.
What measures are there to enforce standards and keep bad actors out? Government enforcement of industry regulations varies from one province to another, including the per capita number of inspectors, their focus and how much information consumers can access before they contract a regulated firm. In Singapore, as one measure of transparency, the Police Licensing & Regulatory Department conducts an annual grading exercise of all licensed firms. Results are publicly posted on the Singapore Police web site to help service buyers discern service quality; motivate security firms to improve operational capability and to strategically elevate standards of the private security industry in Singapore. Reporting is based on the "Three Pillars of Operational Excellence": operations, training for operations, support for operations.
Our industry is far more professional than it was 20 years ago, and there is more we can do:
1. Seek change. Work through our various associations, as companies and as individuals lobby regulators for more robust training and operational standards.
2. Work with local colleges and universities to create greater opportunities for ongoing knowledge and competency development – at all levels, and preferably with some form of formal accreditation.
3. Get involved in industry events, public forums, associations – including those of our clients. Move the debate along. Take a stand. Shine a positive light on the industry and what we have to offer.
4. Set an example. Be a coach, a mentor, a teacher to students interested in the industry and those working their way up. Take courses, seek some level of accreditation. Be a life-long learner.
5. Innovate. Push your team, firm and clients forward. Seek ways to set yourself apart so that you offer greater value. Stand out from the herd. Be a leader.
6. Hire only the best and pay them fairly, at every level. Stop allowing this industry to be a settling place for those who can't find work anywhere else.
7. Educate and push clients to demand a higher standard of service delivery that allows higher wages.
Are we professionals working in a recognized profession? I would like to think so, but there are days I sit on the fence. Still, I know we are taking great strides forward. Where do you think we are, and where are we going?
Mark LaLonde is the director responsible for international operations and standards compliance at CKR Global (www.ckrglobal.com).
---
Print this page