Roshel Defence Solutions begins production of Armoured Personnel Carrier
By Canadian Security
News
Industry News
Roshel Defence Solutions has started serial production of its recently developed and tested multi-purpose Armoured Personnel Carrier (APC)— Senator. The APC of these series are produced at Roshel's manufacturing facility in Toronto.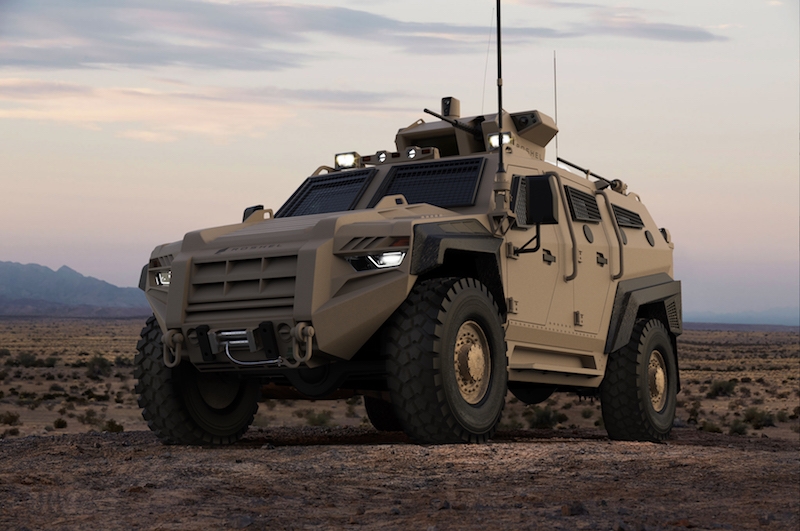 The Roshel Senator is a high mobile multi-purpose transport vehicle specifically developed for peacekeeping and law enforcement applications. The APC also offers various interchangeable function modules, such as Medical Evacuation, Anti-riot, Command & Control Centre, EOD, NBC, Reconnaissance, etc. It also provides ballistic and mine protection for up to CEN B7/STANAG 4569 Level II, depending on the intended role.
The company focuses its R&D and engineering efforts on the survivability of its vehicles, and has developed and implemented a technology based on multilayer composite materials offering protection against fragmentation and bullet penetration at a lighter weight.
The APC also features integration capabilities, allowing the platform to be equipped with security systems such as observation and surveillance, thermal and infrared imaging, two-way communications with a command control center, night vision and more.
Roshel plans to deliver the first batch of vehicles in the Q3 of 2018.
---
Print this page