Paladin acquires again with Concord Security deal
By Staff
News
Industry News
Paladin Security Group announced this week that, effective March 1, it has acquired B.C.-based Concord Security & Parking.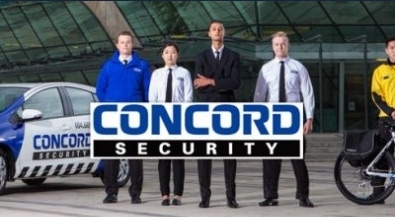 Concord has provided a range of security services in Vancouver, Victoria, Nanaimo, Kamloops, Prince George, Calgary, Red Deer and across Western Canada since 1983. The company employs 1,400 people and serves more than 200 clients.
According to Paladin, it now has more 10,000 employees across nine provinces and 16 U.S. states.
"This is Western Canada's two best security companies coming together," said Chad Kalyk, Paladin's Executive Vice President of B.C. & Southern Alberta, in a statement. "After admiring Concord's operations for many years, it is fantastic to be able to welcome their entire team into the Paladin family. We have 12 offices throughout B.C. and Alberta, and now our employees will have more opportunities than ever before to grow their careers within our combined organization."

"Concord has many long-term employees and clients, whom we highly value," added John Henry, Concord's president. "When we considered the many options for a business merger, one of our primary concerns was to maintain the excellent relationship we have with both employees and clients. Throughout many discussions, it became apparent that Paladin was the best fit for these goals and is clearly the best business choice. We are very proud to do this deal with Ashley Cooper, Chad Kalyk and their team at Paladin."
Mark Forward, Concord's vice-president said, "During my 25 years with Concord, we have always seen Paladin as our primary competitor. It is amazing to join forces and gain access to their knowledge and resources which will only help enhance the services we offer to our employees and clients."

Ashley Cooper, Paladin Security's CEO commented: "This is an exciting time for our company. Through the merger of Paladin and Concord, our valued team members will have more opportunities for career advancement, and our clients will literally have the industry's foremost security experts at their disposal. We are confident that this merger will improve the quality of service offerings available to customers nation-wide."
Concord represents Paladin's fourth merger this year. In February, Paladin announced it had closed the acquisition of B.C.-based KC Services as well as two integration firms: Marcomm Systems Group and Contava.
Regard the Concord announcement, Paladin states: "The best practices of both companies will be united."
---
Print this page