OnVu360 passes 10,000 iTunes Downloads
By Canadian Security
Products
CCTV
iOS app
Oncam Grandeye
surveillance
Oncam Grandeye offers its customers a free, downloadable iOS app so they can use the de-warping abilities of its 360-degree surveillance cameras on a mobile device. Introduced in November 2012, OnVu360 has already been downloaded by more than 10,000 people around the world.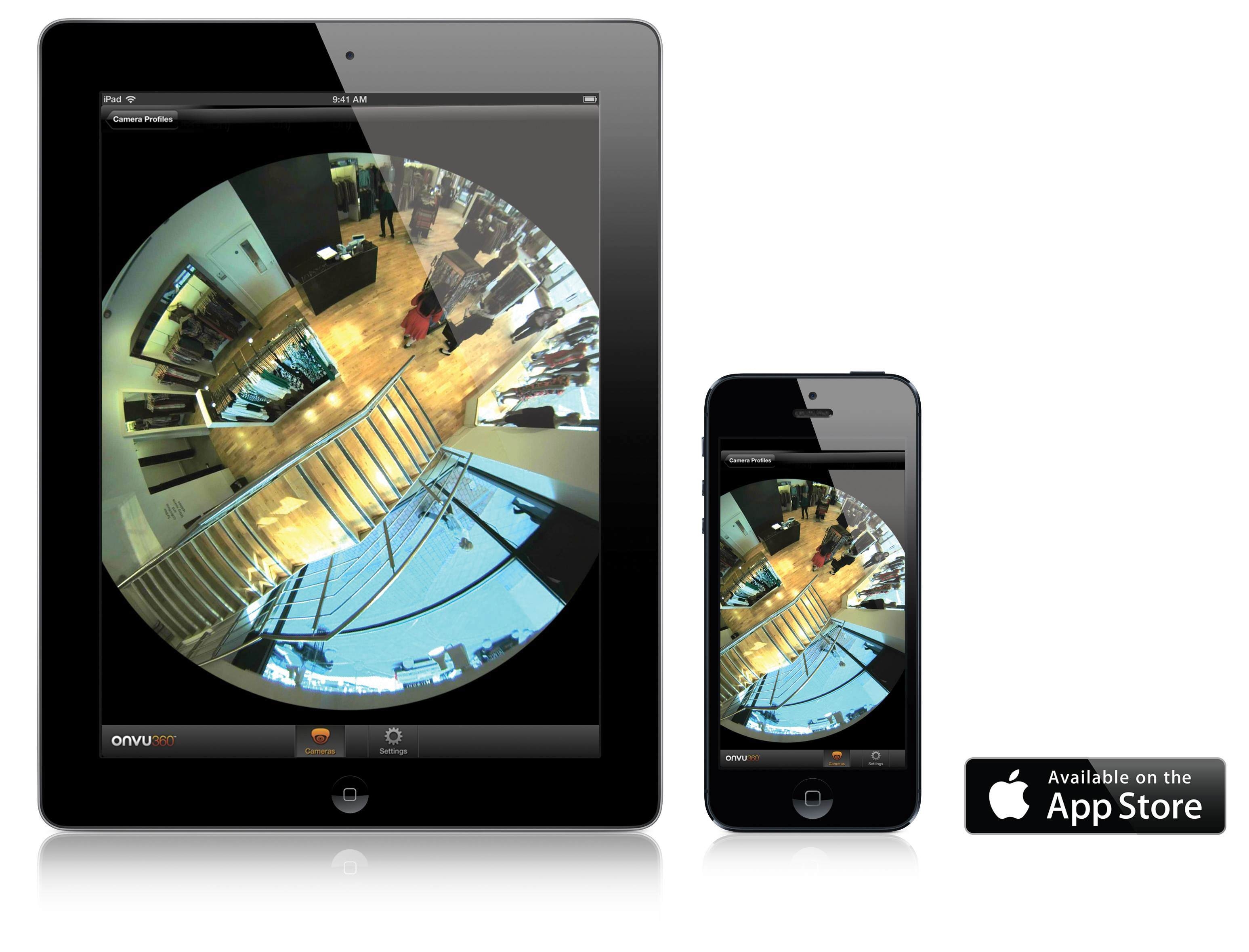 Oncam Grandeye puts business-quality surveillance and its de-warping facility at its customers' fingertips — literally — giving them the ability to monitor their Oncam Grandeye 360-degree cameras in real time, enabling 24/7/365 access to the information that is business critical.
The app features zero latency, and is able to change its viewpoint and perspective as the user uses the pinch-to-zoom features of any iOS device.
Currently, the app provides both live and recorded streams – The Aria Casino in Las Vegas; a live view of Oncam Grandeye's U.S. headquarters in Lowell, Mass.; a Subway store in Santa Monica; and the Hammersmith Road in London. The top "in-app" purchase is the starter pack of up to five cameras.
The OnVu 360 app provides unlimited access to a 1-megapixel, 2-megapixel or 5-megapixel stream and supports Oncam Grandeye's Halocam and Evolution line of cameras. Streaming over wi-fi, 3G and 4G LTE connectivity, it can go into "snapshot mode" to save precious data if used over a cellular-data network.
The app allows users access to:
• Oncam Grandeye's de-warping technology;
• Unlimited list of camera profiles to monitor all Oncam Grandeye 360-degree IP cameras;
• Grouping of cameras to provide easy navigation;
• Support for 1MP, 2MP and 5MP camera streams;
• Support for Oncam Grandeye's full line of IP cameras;
• Gesture-based de-warping functionality;
• Shake to reset current de-warped stream;
• Snapshot mode to manually update camera while using a cellular connection;
• Support for H.264 and MJPEG Streams;
• iPad and iPhone compatible.
---
Print this page