Hardened call box for noisy and harsh environments
By Canadian Security
Products
Fire & Life Safety
call box
emergency phone
harsh environments
NEMA 4X
Talkaphone
Talkaphone has released a hardened, NEMA 4X rated, call box with a handset for noisy and harsh environments. Typically used at industrial complexes, transit facilities, bridges and similar outdoor locations, the unit features durable marine grade stainless steel construction and additional security with a latching door.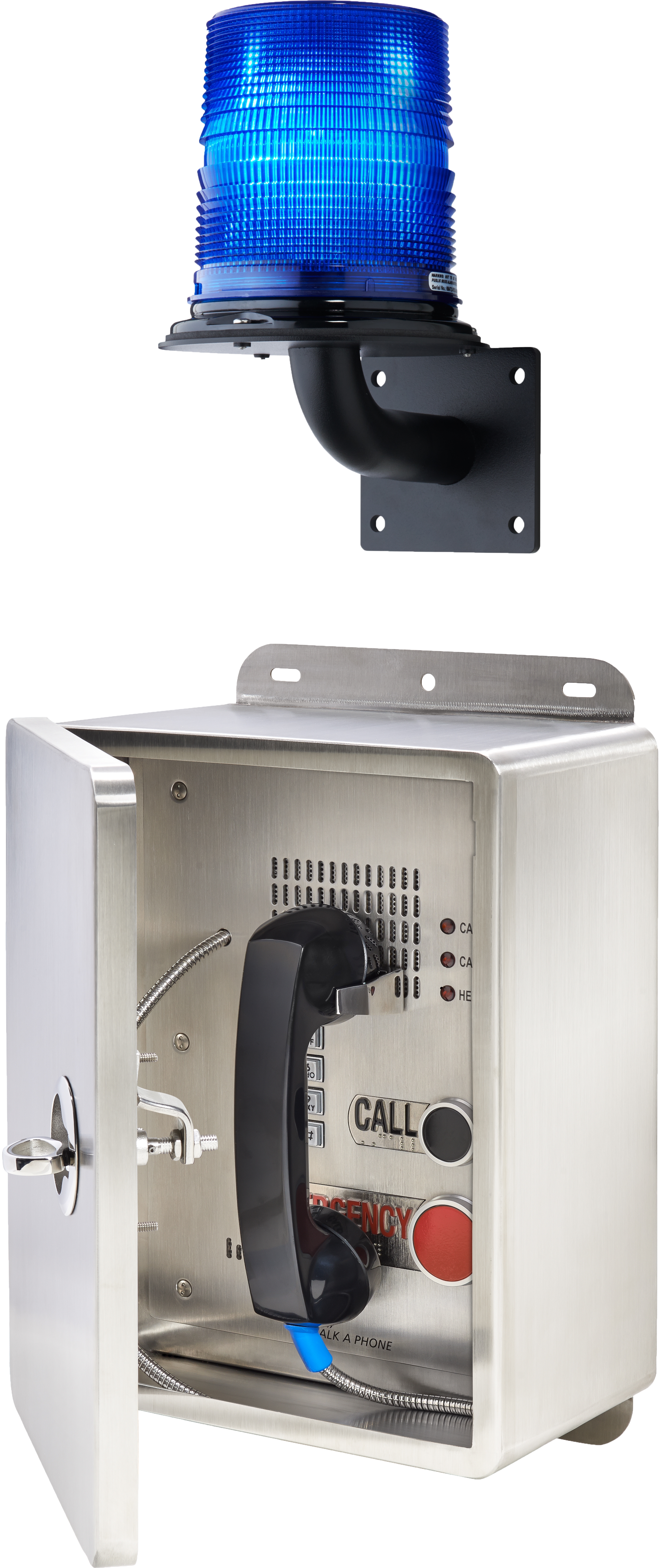 The new call box offers extra room to accommodate any Talkahone's handset emergency phone, which offers privacy during conversation and clarity with a noise-canceling microphone.
Talkaphone's ultra-bright all-LED Blue Light can be deployed with a hardened call box, granting an unmatched visibility at great distances. The unit can be programmed to flash the LED Blue Light when a handset is lifted off the hook, attracting attention to the scene.
---
Print this page