Guardly launches mobile location detection product
By Canadian Security
News
Data Security
Toronto-based Guardly has launched what it says is the industry's first mobile safety solution that also offers integrated indoor location detection capabilities.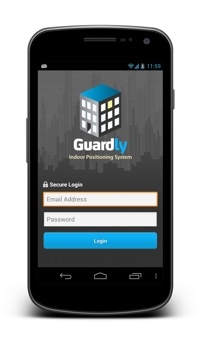 The Guardly IPS transmits building, floor and room location of an emergency caller in less than five seconds, according to the company, and can track indoor location changes in real-time.
The company also sells a solution designed for schools called Safe Campus, which, according to university customer research conducted by Guardly, can cut emergency response times by approximately 44 per cent.
"Our IPS technology is another step towards Guardly delivering on its corporate mission to reduce emergency response times for people needing immediate assistance, and for those responding to requests for assistance," said Josh Sookman, Guardly founder and CEO, in a release issued by the company. "With Guardly IPS, all someone needs to do is launch our safety app and it will result in a personalized response to their exact indoor location. The implications of this innovation are truly game changing."
Guardly IPS works with the Guardly mobile safety applications for Android devices.
---
Print this page