CSIS boosts numbers, looks to have greater say in industry
Jennifer Brown
News
Public Sector
The president of the Canadian Society for Industrial Security says the society, which has struggled over the last few years to maintain membership, has increased its numbers by 35 per cent in the last year, growing by 100 members to a total of about 370.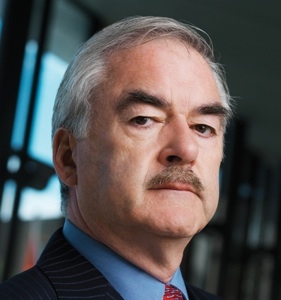 At its annual conference held in Ottawa Sept 19 to 21 — "The Business of Security" — CSIS president and chairman Gene McLean said that with the new members the Canadian Society for Industrial Security has had a chance to revive itself. There were about 55 attendees at the conference.
"CSIS is a very proud society that was formed in the mid-50s and has a great history," said McLean as he addressed the conference audience on the first day of the event, saying he wanted to answer the question of whether CSIS is "alive or dead".
"I think CSIS is unique when it comes to advocating with government. I want CSIS to be on speed dial for that," he said.
In the next year, McLean says the association's website will be overhauled to be more user friendly and provide better information to members.
"Our site is dated, not user friendly and has to be brought into the 21st century," he said.
McLean also talked about his desire to change the association name to better reflect the times or change the meaning of the letters to the Canadian Society for Integrated Security.
"I think the acronym is sometimes confusing to people. They think you're calling on behalf of the intelligence agency," he said.
Quebec Region chairperson Fergus Keyes will also be reviewing the CSIS bylaws and a Government Relations committee chaired by AFI International's Peter Martin.
McLean said he also wants to get more women involved in the organization and create a research position.
The annual conference will be held in Toronto next year and Montreal in 2012.
---
Print this page