CS Honours 2021 recap: empathy, career advice and the security journey
Madalene Arias
Features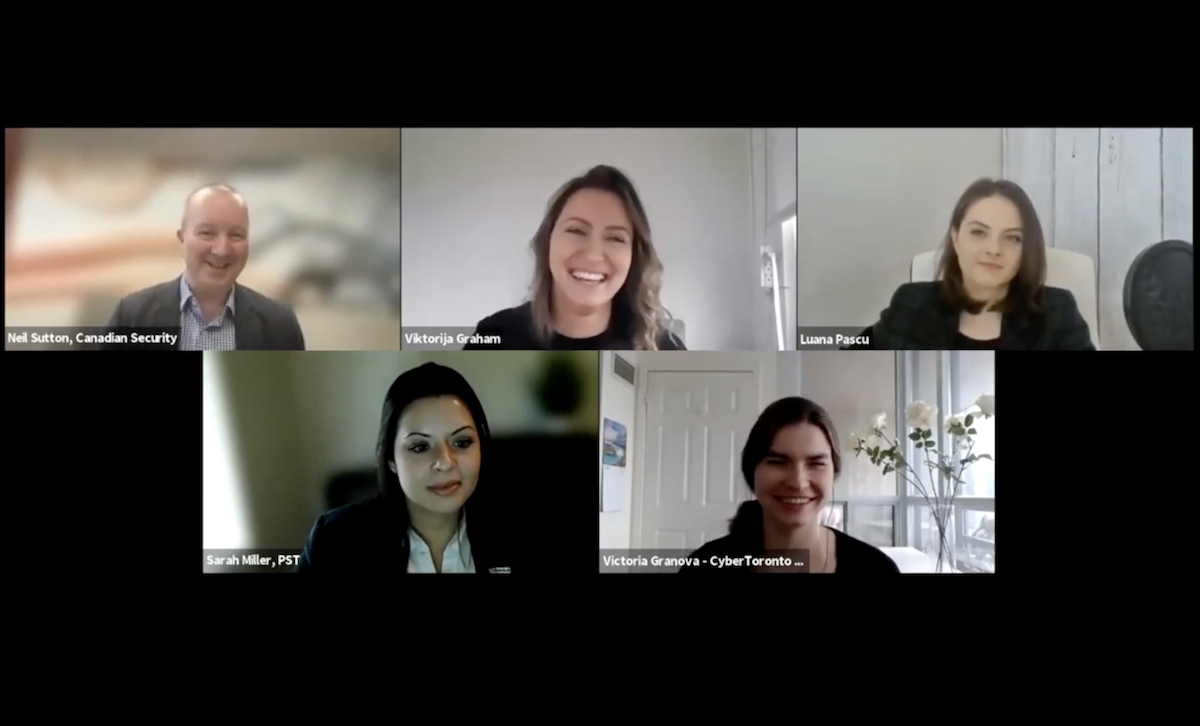 On Oct. 7, Canadian Security hosted its 4th annual CS Honours event to acknowledge the achievements of leaders in the security industry.
This year's event was sponsored by Genetec, Panasonic, March Networks, Osgoode Professional Development and GardaWorld, and hosted by Canadian Security editor Neil Sutton.
Todd Milne, Director of Security Operations at the University Health Network, began the event with a keynote address.
Milne discussed the challenges of coordinating security measures in unprecedented times, and with this he highlighted the significance of team-building and leading with empathy.
"The most important principles of quality service come down to the human elements. People look for speed and convenience, but they also want empathy and commitment to the issues they care about. Walking a mile in someone else's shoes has massive operational value," said Milne.
Sutton then invited security professionals selected as Top 10 Under 40 security professionals to discuss their journeys in the industry.
Viktorija Graham of TD Bank Group, Sarah Miller of IAHSS and ASIS Toronto, cybersecurity researcher Luana Pasu and Victoria Granova of the CyberToronto Conference spoke about their approaches to the ever-changing world of security, their connections with various professional associations, and advice for those pondering a career in security.
"Don't just chase a career path because you feel it's more attention-grabbing or it pays more. You only get to live once. Do something that you enjoy. Every time that I am working, health-care security does not feel like work," said Miller, on the topic of advice for people in budding security careers.
"When you're approaching networking as a concept and finding mentors, go out with the intention of building relationships and making friends and basically having an interchange of ideas as opposed to having a goal in mind as in, 'I want this person to help my career,'" said Granova.
"Really find your passion in cybersecurity — when you read the news, what attracts you the most? What type of news? Is it the ransomware, investigative-related type of articles or is it the business type of articles?" said Pascu.
"Take those early experiences and really soak them in. Learn as much as you can while you're doing them and don't think that there is any need to actually rush by or move into a more senior role in order to be an effective leader," said Graham.
Next, Ronald Wells, founder of Cancom Security and member of Wiikwemkoong First Nation was presented with the Community Leader Award in recognition of his work.
"More than ever, First Nations communities need to take control of their own destinations, communities, themselves, their languages, their culture and their sovereignty," said Wells.
"It is a pleasure to have had the opportunity to work with leadership in several First Nations communities, employing and training First Nations to serve their own community. It is very rewarding to see the starting, the beginnings, the building process, the creation of solutions and recruiting directly from communities."
Afterwards, Suzanna Alsayed, founder of Evolutz and Hilt International Security accepted her award for Emerging Leader in acknowledgment of her entrepreneurial work in building and promoting security branding.
"I have been keeping my entrepreneurial journey on social media transparent for everyone to view and potentially learn from it," said Alsayed.
"I am challenging the status quo at times. It is exciting and scary."
Rita Estwick, Director of the Security Fusion Center at Canada Post, was acknowledged this year's Lifetime Achievement Award.
"As I look at the journey of time, it's really also an opportunity to look at how far the Canadian security industry has evolved over the last two decades. I am incredibly proud," said Estwick.
"We've grown from securing physical assets, to supporting all critical elements of our respective businesses including organizational resilience."
Lina Tsakiris, Director of Strategic Security Partnerships, Corporate Security at CIBC, was honoured with the Security Director of the Year award.
"Standing here today and receiving this award is largely possible because of the mentors and individuals in my life that helped forge a clear path forward even when at times that path was not always clear," said Tsakiris.
"The idea here is to continue the great work we're undertaking by offering time, advice and guidance to the next generation of leaders, many of who are here today."
On-demand versions of all of these CS Honours sessions are now available.
---
Print this page