Biometric card holders
By Canadian Security
Products
Access Control
biometrics
Among the enhancements to its biometric card, Zwipe has announced that presently installed proximity card readers, as well as smart card readers, can now be used by organizations that want to add biometric authorization to their verification process without having to implement biometric readers.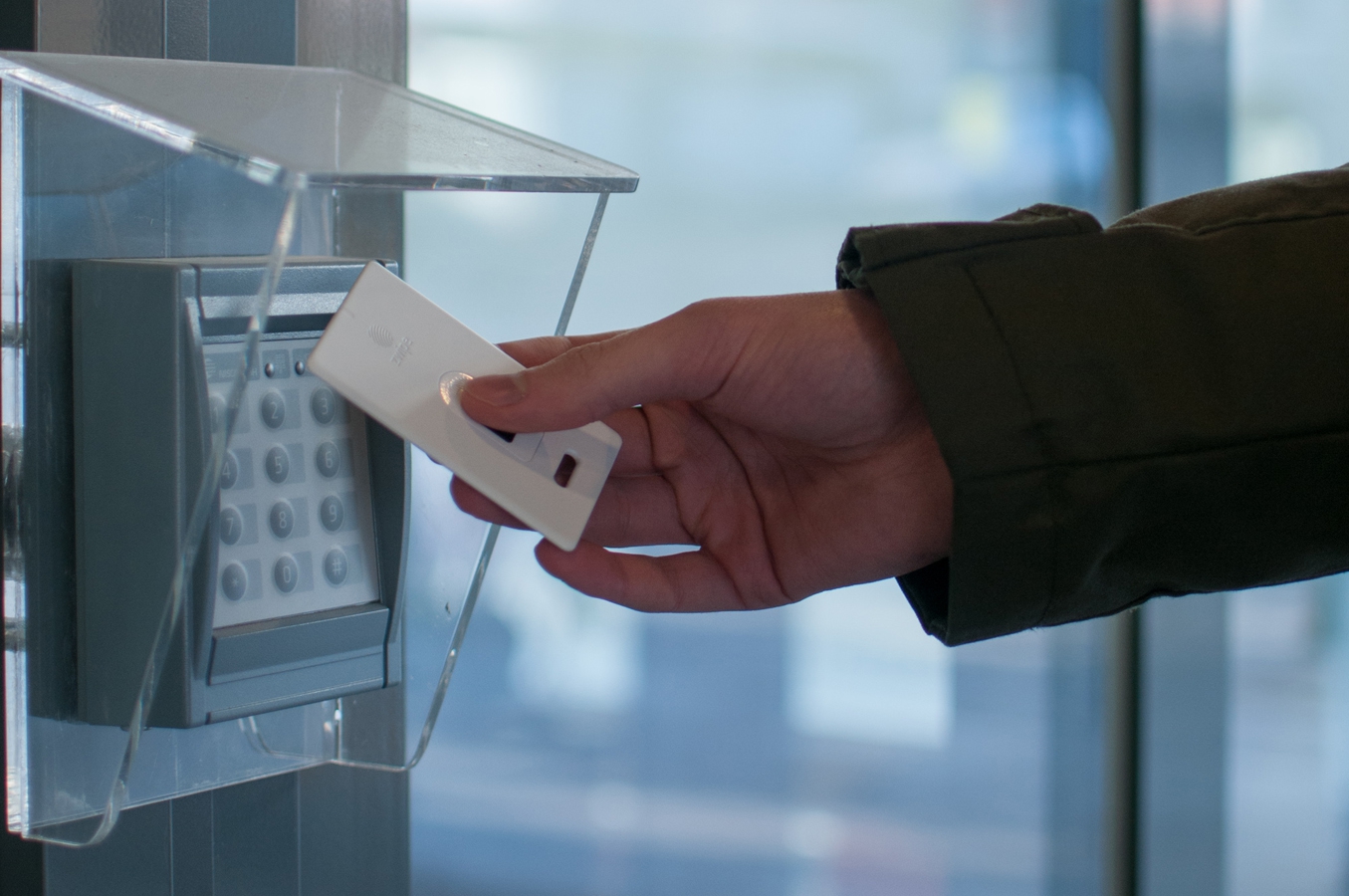 An on-card fingerprint scanner with 3D capacitive technology resides on the new contactless Zwipe Access biometric card which is compatible with all popular ISO 14443 proximity and smart card readers as it is DESFIRE EV1, MIFARE Classic and Legic advant compatible. Without having to change out their existing card readers, the Zwipe Access biometric card provides an easy, low cost way for organizations to provide a biometric upgrade to access control systems using legacy proximity card or smart card readers.
"While our original biometric card has been popular with smart card reader users, proximity readers continue to be the de facto standard for access control throughout the world," adds Kim Humborstad, Zwipe CEO. "Working with proximity readers now lets more end-users use biometrics on high security openings, such as a hospital pharmacy, IT server room or special research lab, without having to switch out their proximity readers for biometric readers."
Zwipe Access biometric cards can be issued to key staff and personnel providing the enhanced security benefits of 2-factor biometric authentication without any changes to their existing access control system software or readers. They simply add the card into their system in the same way they incorporate their present proximity cards.
Zwipe's new Card Management System is a cloud based fingerprint template management suite of tools that lets an administrator or integrator reissue a Zwipe Access credential to another employee if desired. With a click of a mouse, cards formerly assigned to employees that left the company or are no longer authorized to enter high security openings can be used by new users.
Improved performance features include a new wake-up design which reduces the possibilities of accidently turning on the Zwipe Access card. An advanced, cutting edge thin line fingerprint sensor improves image capture while new, refined algorithms further reduce the already low false rejection rate. In addition, a replaceable standard coin cell battery provides up to three years of life.
The enhanced Zwipe Access biometric card features a clamshell design with a slot for a lanyard. The biometric card also accepts pressure-sensitive labels that let organizations personalize the credential by adding employee photographs, company logos, department codes and other information.
"Eliminating the problems of solely deploying PINs and standard cards, the contactless Zwipe Access biometric card quickly reads the user's fingerprint in less than a second," adds Humborstad. "Only then will the card system activate the lock. This is much more secure than simply using a standard smart or proximity card, which verifies only something users carry, the card itself."
---
Print this page